We would like to invite you on an adventure ... 
The Pendle Hill Landscape Partnership is a registered John Muir Award provider, and we are looking for families to join us on an adventure in Spring and Summer 2020.
John Muir was a Scottish adventurer, who was known as the 'Father of the National Parks'. The John Muir Trust continues to promote wild places and encourage discovery and adventure. Find out more about the Trust and John Muir here. 
The John Muir Trust has developed the John Muir Award, which is an 'environmental award scheme for people of all backgrounds - groups, families, individuals. It's non-competitive, inclusive and acces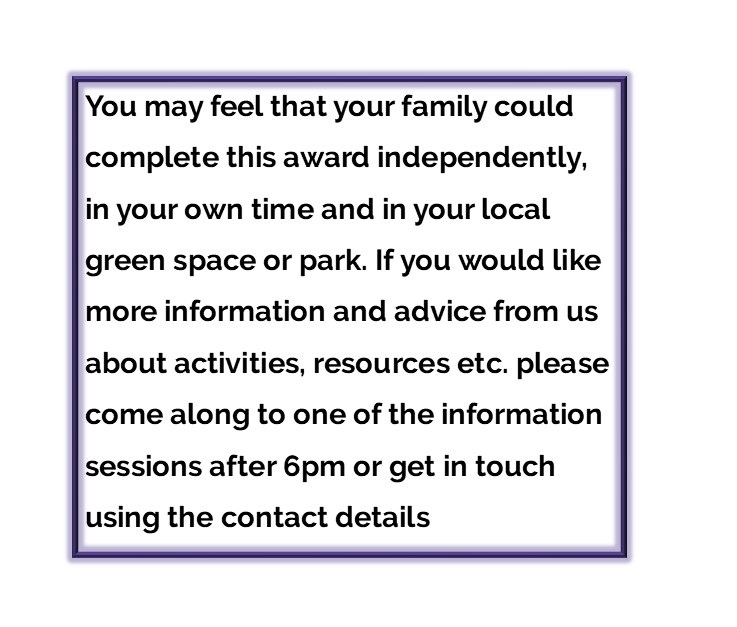 sible.'
We are challenging familites to complete the John Muir Discovery Award. The award involves spending at least 4 days discovering, exploring and conserving local outdoor spaces. Each family who completes the award will receive a certificate, and an invite to our celebration event in September, showcasing what you have been up to. Find out more about the award here. 
We have a number of spaces available for families to join us on 10, free supported sessions, happening across the Pendle Hill landscape, from April to August 2020. These sesions will involves various activities, from walks and minibeast hunting, to river studies and learning about woodlands. There will be mud involved, we can promise that, but we can't promise that there will be no rain! We will provide you with more information about where you can access resources and sites near where you live, so that your outdoor adventure can continue well after September 2020. 
This project is for families who have at least one child aged 8-14 years (younger or older siblings are more than welcome to join in too). A family unit can include parents, granparents, carers and guardians. Don't worry if you don't have access to transport or the correct clothing or shoes - we can help with that! We are hoping to work with families that live within Clitheroe, Padiham, Burnley, Nelson, Brierfield and parts of Colne (see map). 
If you and your family don't spend much time outdoors or feel disconnected with nature, but would like to explore more and think it would be beneficial to you all, then this opportunity may be for you.
Please come along to one of our information sessions to find out more:
Wednesday 11th March 2020
Pavilion Cafe, Victoria Park, Nelson, BB9 6DG
4.30pm - 5pm Drop in, 5pm - 6pm Presentation, 6pm - 7pm Drop in
OR
Thursday 12th March 2020
St Michael & St John's Centre, Lowergate, Clitheroe, BB7 1AG
4.30pm - 5pm Drop in, 5pm - 6pm Presentation, 6pm - 7pm Drop in
The sessions are aimed at adults, however children are welcome to attend. If you have any questions, or if you want to get involved to but can't come to either of the sessions, please contact us via pendlehill@ernestcooktrust.org.uk or call 01200 420420.