In light of the current situation we have taken the difficult decision to postpone the Archaeology Forum until further notice. 
Pendle Hill in the Past - Take 2!
You are invited to our second annual Community Archaeology Forum.
Join us at St Mary's Church Hall, Sabden for a free event focusing on community archaeology in the Pendle Hill area. Whether you are an archaeology expert or a complete beginner - everyone is welcome!
Programme
Starting at 2pm the programme will be as follows (may be subject to change):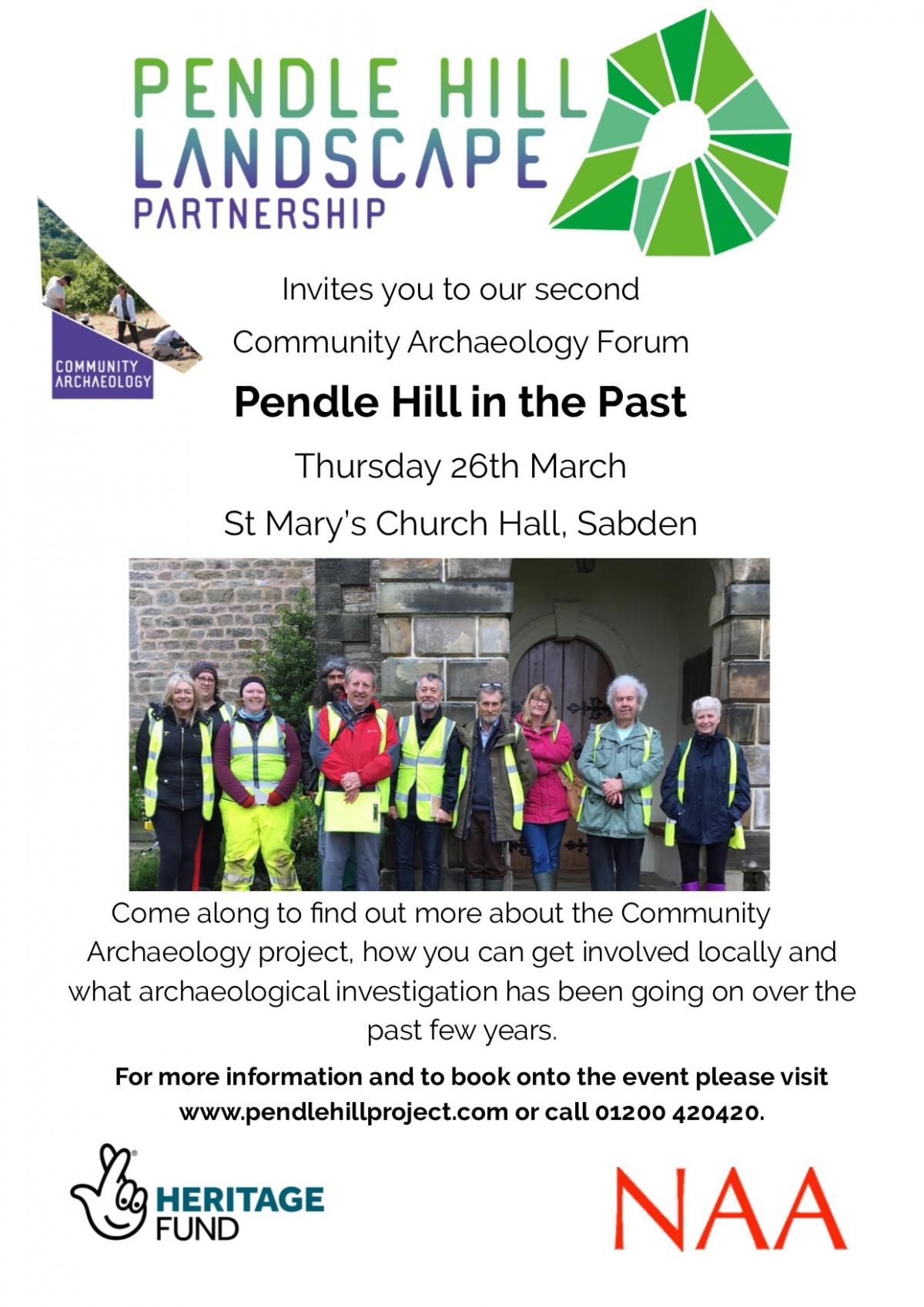 1.45pm - Arrivals
2pm - Overview of the Community Archaeology Project & Upcoming Opportunities - Jayne Ashe (Pendle Hill Landscape Partnership) & Rebecca Cadbury-Simmons (NNA) 
2.15pm - Overview of Archaeological Investigations in the Pendle Hill Landscape Partnership area - Brian Jeffery
2.45pm - Archaeological Investigations on Calf Hill - Catherine Rousseau-Jones
3.15pm - Community Archaeology Outreach Summer 2019 - Danielle Knight (UCLan)
3.45pm - BREAK
4pm - TBC - Alex Whitlock (Finds Liaison Officer)
4.30pm - Chatburn to Downham: 300 Years of Lime Burning - David Johnson
5.15pm - TBC - Archaeological Research Services
6pm - An opportunity for questions, to find out more about local groups and future project activity.
Everyone is welcome - no previous archaeology knowledge needed! If you have ideas or questions related to local archaeology please use the opportunity at the end of the event to talk to the PHLP team or local groups who may be able to help you.
Booking Process
One ticket will cover you for the whole event. If you can only attend part of the event, please get in touch seperately via the details below.
Booking essential via www.eventbrite.co.uk/o/pendle-hill-landscape-project-18147397743
If you have any questions or would like more information, please call 01200 420420 or email jayne.ashe@lancashire.gov.uk