Volunteering
Individual volunteering opportunities include:
Pendle Hill Volunteers meet every 3rd Wednesday and 1st Sunday of every month. To carry out practical conservation work. To find the next Pendle Volunteer day, please see the calendar on the "Whats On page" https://pendlehillproject.com/whats-on
Promoted Route Volunteers help us to monitor the footpaths that we promote as good walking routes for visitors, helping us to maintain the network to a good standard.
Family Learning Assistant to help with the preparation and delivery of family events during school holidays and in the week. Hands on volunteering, with outdoor play opportunities for 0-12 year olds.
Outdoor Learning Assistant support the Outdoor Learning Officer with educational trips, teacher training and in school and learning organisations grounds. Advocate learning from the land to local schools and educational groups.
If you are interested in any of the above opportunities or would like to find out more please get in touch:
Email: volunteer@pendle-hill-lp.co.uk or call 01200 420420 or email.  
Get into Volunteering: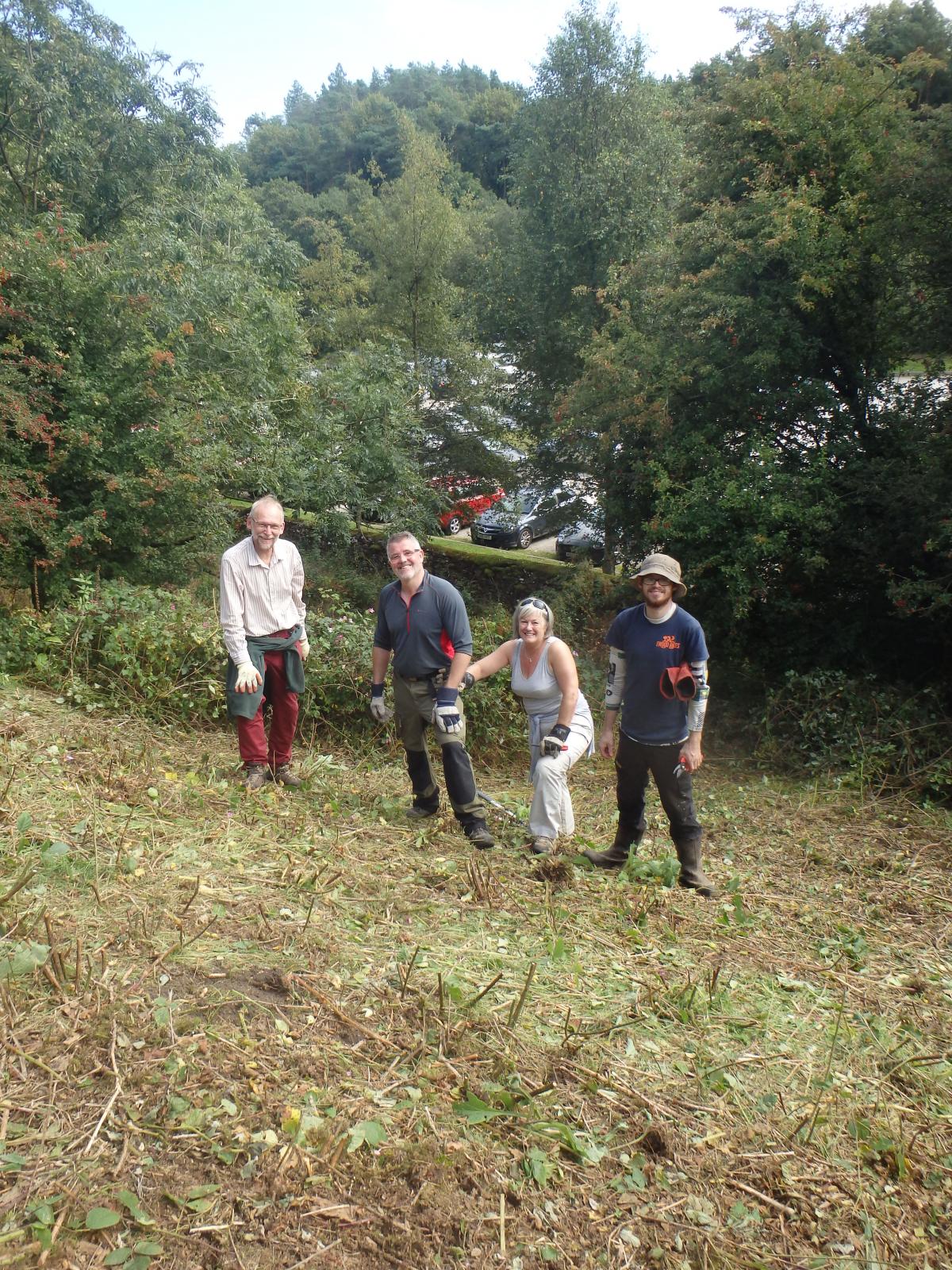 Are you a group leader or member of a group, which meets in either Pendle, Ribble Valley, Burnley or Hyndburn and close to Pendle Hill? Would you like the opportunity to get your group involved in volunteering outdoors in the Pendle Hill Landscape Partnership?
As part of the PHLP's Get Into Volunteering initiative we are offering local groups the opportunities to spend a day volunteering out in the Pendle Hill landscape, learning new skills and enjoying the benefits of fresh air. We are hoping to offer this opportunity to groups who may not have had the chance to volunteer outdoors before, may not have spent much time in their local landscape or maybe haven't even thought about volunteering in the local landscape before.
Opportunities include practical conservation work, wildlife surveys, rural skills and much more.
If you are interested or would like to know more information please get in touch with our Community Engagement Officer.
Email: jayne.ashe@lancashire.gov.uk or call 01200420420.
---
Partner Opportunities
The Pendle Hill Landscape Project is working with local organisations, to create lots of opportunities for local people to get involved.  Maybe you have a creative flair, are a keen historian, enjoy photography or are interested in wildlife. Below are a list of our partners and ways you can get involved. If you have a hobby, interest or skill that you feel we could use within the Pendle Hill Landscape Project, do let us know, we would love to hear from you.
Mid Pennine Arts - Pendle Radicals Project
Come and join our volunteer research team to explore Pendle Hill's heritage of radical thinkers and non-conformists, you can find out more information about the project  here.
Whether you have an interest in local history, the story of a particular individual, or a special local place, become a part of this exciting project.  As a member of our research team we will help you develop new skills; invite you on visits to investigate source material; and most importantly there will be lots of tea and cake at our sharing sessions!
To find out how you can get more involved visit our website http://midpenninearts.org.uk/programmes/pendle-radicals Come and join the conversation…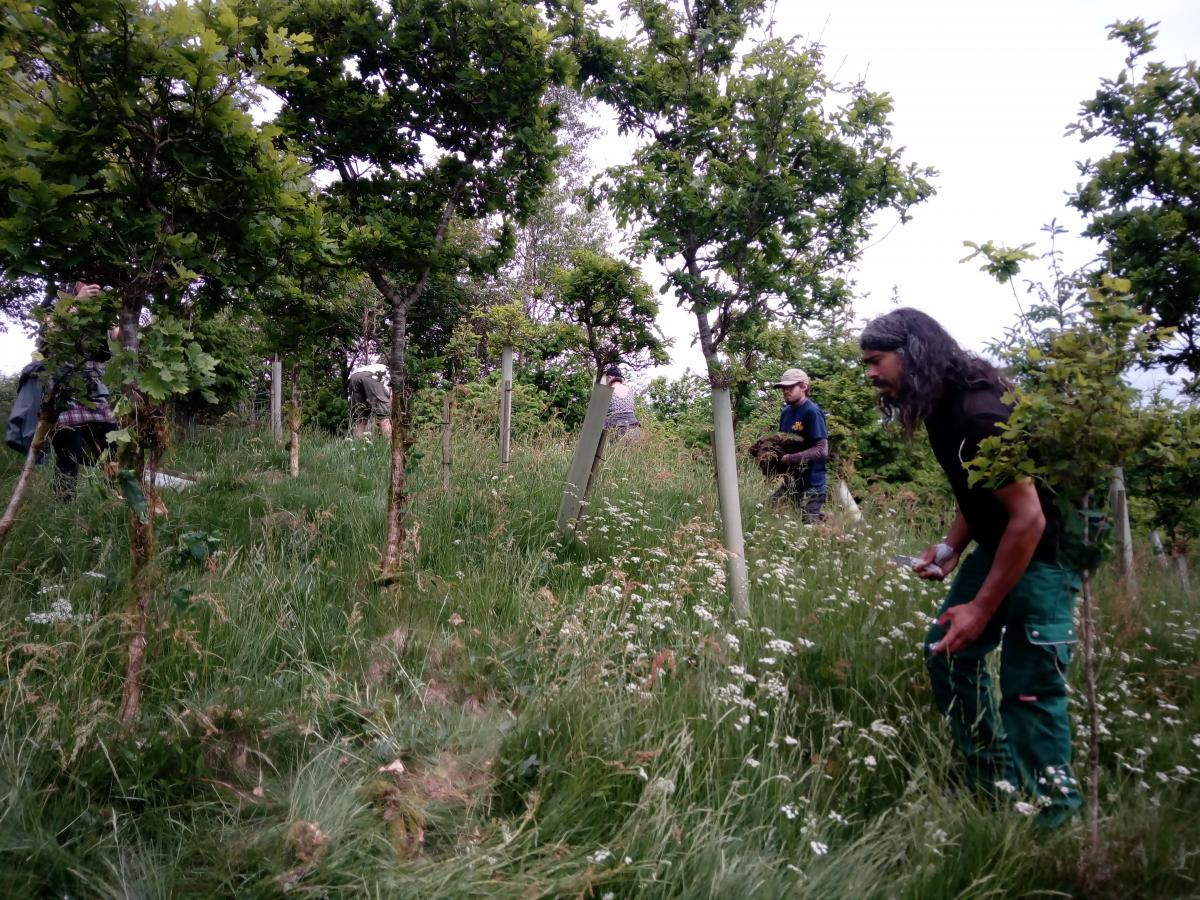 Ribble Rivers Trust — Pendle Woodlands and Invasive Non-Native Species Project (WINNS)
Come and get involved in the Pendle WINNS project, where the Ribble Rivers Trust are working with volunteers and groups to create new woodland through tree planting days. Our aim is to deliver healthier rivers and catchments to benefit wildlife and people; whilst championing local history, heritage, education and recreation. As part of Pendle WINNS we're working on woodland creation and management, and the removal of invasive species such as Himalayan balsam. If you'd like to get involved with our activities or habitat improvement work please click here, or find out more about the Trust please visit our website http://ribbletrust.org.uk/volunteering
Dry stone Walling Association—Traditional Boundaries Project
Throughout the Pendle area you can see the patchwork of field boundaries stretching up from the valley floors towards the steep slopes of the hillside. Traditional dry stone walls and hedgerows have stood the test of time but they do require maintenance and as part of the Traditional Boundaries Project we will be running courses in dry stone walling and hedgelaying. Why not come along and try your hand at these traditional skills, you could even work towards a qualification or maybe even a new career.  To find out more follow this link. 
In-situ - The Gatherings Project
Come and get involved in the Gathering project, were In-situ will be integrating art into the Pendle Hill Projects, providing more public engagement opportunities and increased awareness of the project. You can find out more about The Gatherings project here and if you want to get involved in research, art, creative productions and talks, plus other volunteering opportunities please visit                                                    
---
Other Opportunities
There are plenty of other organisations and ways of getting involved with activities within the Pendle Hill Landscape. Some new opportunities include:
Pendlefolk
Pendlefolk is a platform run by volunteers who want to celebrate and promote the individuals and groups who work and/or live in the wonderful Pendle Hill and surroundings. The volunteers make contact with individuals who are happy to be interviewed, write up the interviews and take some great photos. Take a look at our website www.pendlefolk.com and email hello@pendlfolk.com if you are interested in getting involved!
Schools, Education groups (formal and informal) and Youth groups
If your school/group is within the Pendle Hill landscape Area (Please see map on PHLP website) or is just over the purple line on the map, then do get in touch. We are compiling a list of contact details for local schools/groups, so we can send out Free Family Nature Events leaflets to, or outdoor learning opportunities, or other youth opportunities to. If you would like to be added to this database, please email us. We can then get in touch, if when we have something on in your area. 
Email: PendleHill@ernestcooktrust.org.uk