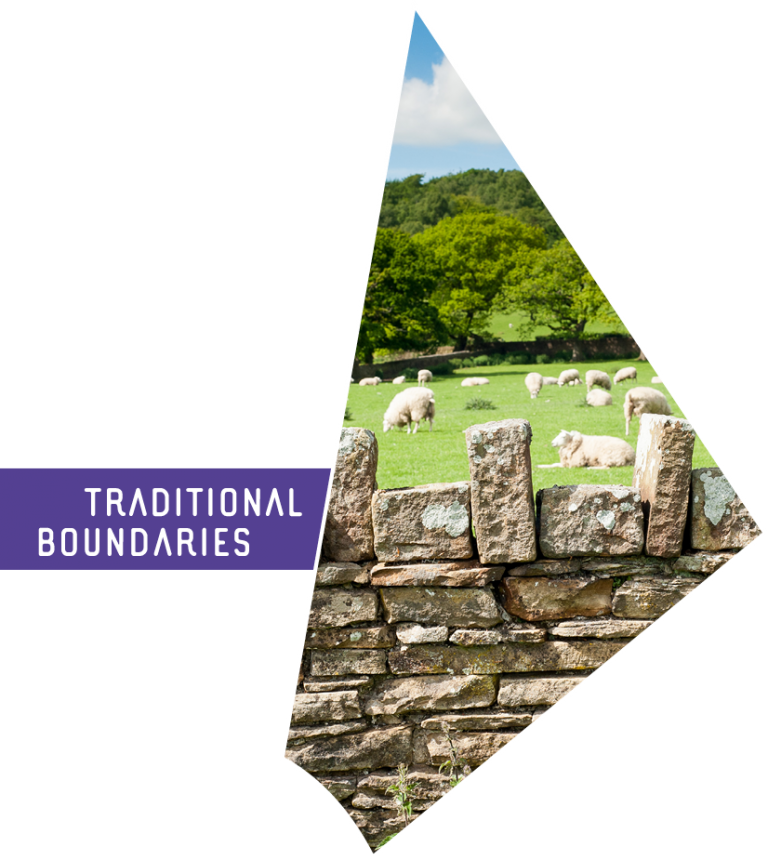 The traditional boundaries project will be led by the Dry Stone Walling Association (DSWA), working in partnership with the National Hedgelaying Society.  A project co-ordinator will be employed by DSWA from January 2019 to December 2021.
Project Aims and Objectives
To restore and maintain traditional boundaries as an essential element of the landscape
To restore and maintain hedgerows for biodiversity and flood risk management
To provide training in rural skills (hedge laying and dry stone walling) for trainees, farmers, parish lengthsmen, contractors, young famers groups and volunteers
To raise awareness of the value of traditional boundaries and of rural skills
The Traditional Boundaries Project has been developed to combat the decline in the condition of our landscape  heritage and  loss of traditional rural skills in the Pendle Hill area. It will achieve this by: 
Restoration of Traditional Boundaries - the project will select high priority walls and hedgerows for restoration, as identified in the PHLP Boundary Action Plan.  
Advice to Community groups, Farmers and Landowners - advise and support farmers and landowners in accessing, securing and delivering boundary restoration works via Defra agri-environment schemes, including the Capital Boundary Grant. 
Training - training courses in both dry stone walling and hedgelaying will be arranged in each year of the project and will be tutored by experienced and qualified professional Instructors. 
Contact: Please contact Sarah Robinson at PendleHill Landscape Partnership on sarah.robinson@lancashire.gov.uk.