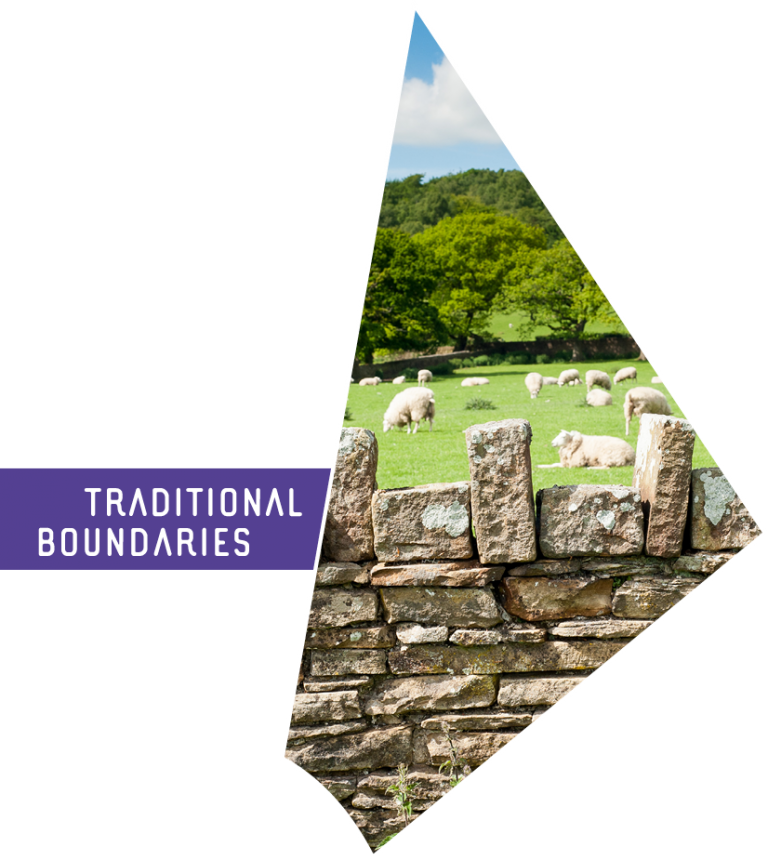 The traditional boundaries project will be led by the Dry Stone Walling Association (DSWA), working in partnership with the National Hedgelaying Society.  A project co-ordinator will be employed by DSWA from January 2019 to December 2021.
Project Aims and Objectives
To restore and maintain traditional boundaries as an essential element of the landscape
To restore and maintain hedgerows for biodiversity and flood risk management
To provide training in rural skills (hedge laying and dry stone walling) for trainees, farmers, parish lengthsmen, contractors, young famers groups and volunteers
To raise awareness of the value of traditional boundaries and of rural skills
The Traditional Boundaries Project has been developed to combat the decline in the condition of our landscape  heritage and  loss of traditional rural skills in the Pendle Hill area. It will achieve this by: 
Restoration of Traditional Boundaries - the project will select high priority walls and hedgerows for restoration, as identified in the PHLP Boundary Action Plan.  
Advice to Community groups, Farmers and Landowners - advise and support farmers and landowners in accessing, securing and delivering boundary restoration works via Defra agri-environment schemes, including the Capital Boundary Grant. 
Training - training courses in both dry stone walling and hedgelaying will be arranged in each year of the project and will be tutored by experienced and qualified professional Instructors. 
Contact: The project co-ordinator will be in post from January 2018, but in the meantime contact Pendle Hill LP Trainee jessica.tearle@lancashire.gov.uk 
Level 1 Dry Stone Walling Training Course
Learn a heritage skill and gain a Dry Stone Walling Lantra Accredited Qualification with guidance from a Dry Stone Walling Association Master Craftsman. This training is funded by the Pendle Hill Landscape Partnership as part of the Traditional Boundaries project.
10 day training programme delivered as 2 days per week over 5 weeks. 

The practical test on the final day will ask that you build 2.5 square metres of dry stone wall in 7 hours to gain the Craftsman Certification Scheme Level 1 Qualification in dry stone walling.
Location: Downham
Dates: 31st July + 1st August; 7th + 8th August; 14th+ 15th August; 21st + 22nd August; 28th + 29th August (test date)
Booking essential. Email pendlehill.lp@lancashire.gov.uk or call 01200 420 420.
Please note this course is free, however the test will cost £132.
You will need:
Strong boots, steel toes preferred (no shoes or trainers)
Suitable outdoor clothing, extra layers and waterproofs
Packed lunches and refreshments for each day.
Minimum age 18 years.
Previous walling experience is useful, but not essential.